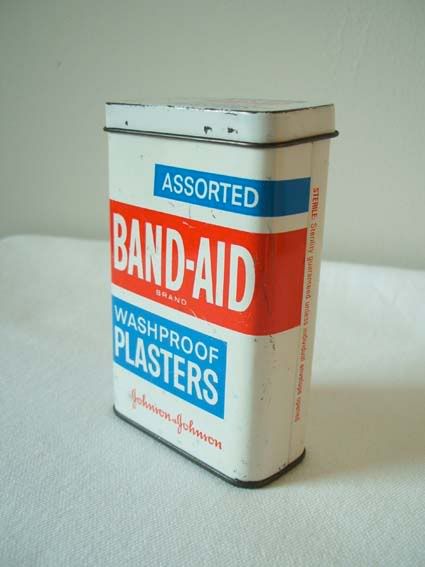 I remember as a child my Mum whipping up many Clothkits outfits on her trusty Singer machine (which incidentally, I now own). Whilst my Mum was busy sewing, she would let me look through her sewing box.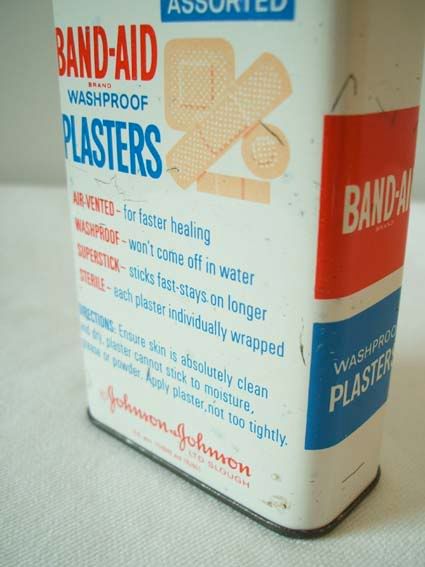 This usually involved me emptying everything out onto the floor and searching for my favourite things: her handmade needlecase; the silver bullet-shaped object that held her pins; the thimbles. Above all I loved to tip out this Bandaid tin which was filled with buttons, mainly red ones as I recall. I never seemed to tire of doing this, funny the things that amuse a four year old!
A few weeks ago I was moaning about never having enough safety pins. A few days later my Mum gave me the Bandaid tin filled to bursting with pins. I'm really grateful she parted with it as it now sits on my shelf and reminds me of my childhood. Is it possible to be sentimental about a tin? Yes, I think in this case, it is...