I've recently added a two new Lavender rabbits in warm amber orange. This particular colourway proved to be very popular and the first batch sold out last month. Each rabbit is made from recycled, vintage fabric. Its ears are filled with chemical-free, French lavender.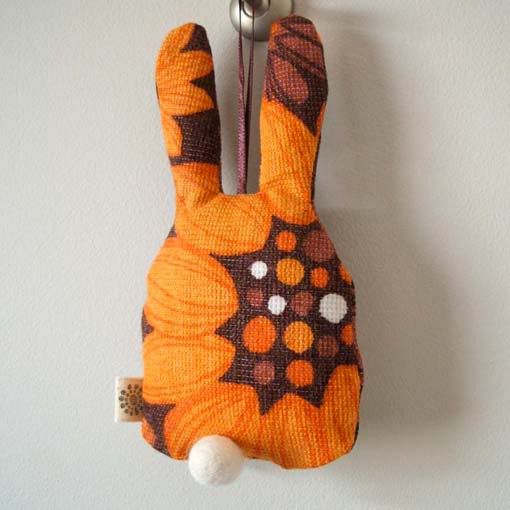 You can see the current range of Lavender Rabbits, by clicking
here
I've also just purchased this vibrant piece of vintage fabric which is earmarked to make more
lavender rabbits
and
owls
This type of vintage, open-weave, man made fabric is becoming harder and harder to source. I find it is perfect for the
lavender rabbits
and
owls
because it is just the right thickness and the colours are normally very bright, even 30-40 years after its been manufactured.