I've just spent the past hour or so playing with clay and attempting to make beads and buttons! Lisa from
Seaurchin
kindly sent me a chunk of porcelain clay to play with a few weeks ago and I finally found the time to sit down and try my hand at making something.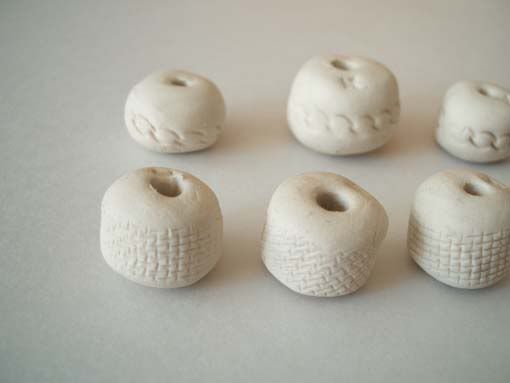 I was really keen to make buttons, but I found them quite hard to make. Getting the surface flat, making a round shape and putting a pattern onto the clay was pretty tricky and obviously takes alot of skill and practice. I also made seven beads which I enjoyed making. I think I will attempt to make some more with different textures when I get the chance.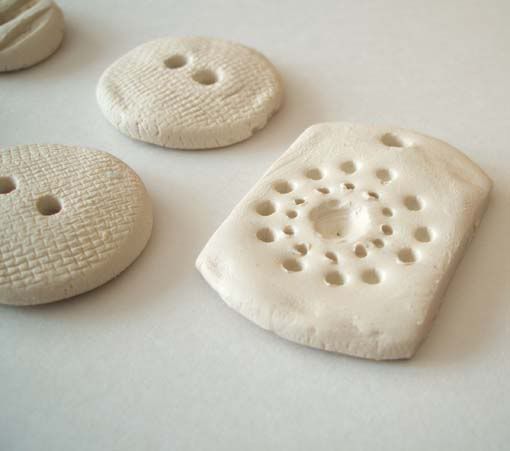 I already had alot of respect for Lisa's work, but I have even more respect now. I found it very hard to make the clay do what I wanted, plus I kept leaving finger prints, nail marks and fluff all over the place!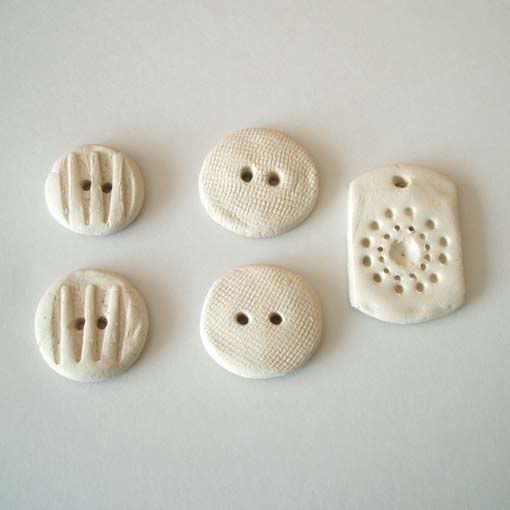 Having said that, I did enjoy stepping out of my crafting comfort zone and it was nice to attempt to make something in a new medium. I'm hoping Lisa can improve my feeble efforts with some glaze at the firing stage!
If you want to see how it's done properly, please check out Lisa's store
Seaurchin on Etsy