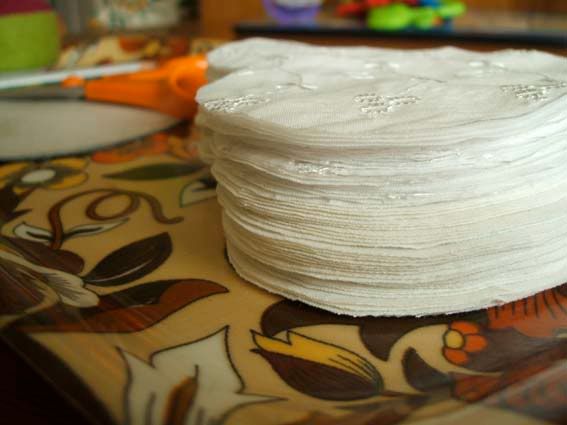 I's been over three weeks since I last blogged and alot has happened since the 23rd July. My husband was involved in a cycling accident on the 27th July. Luckily, he came away from the accident with bruising and a broken arm. The reason I say 'luckily' is because at first the paramedics thought he may have broken his back. We spent a tense time in A&E waiting to hear the results of his x-rays and we were relieved to discover that he hadn't fractured his spine.
Having said all that, looking after someone who has lost the use of their right arm (if only temporarily) is hard work. Coupled with looking after our 10 month old baby full-time, I've been run off my feet and pretty exhausted by the end of the day. I am lucky to have a helpful and supportive Mum. Plus, I have received lots of support from kind friends I have met via
Etsy
. They know who they are and their kindness wont be forgotten.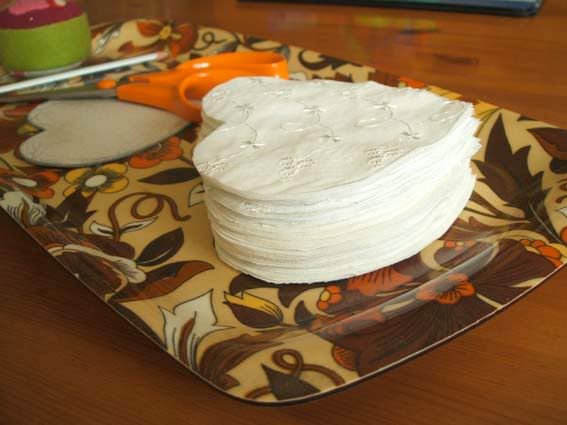 I have (somehow!) found time to cut out a stack of lavender hearts. It's the type of crafting I can do on a tray, in the evening, on the sofa! Obviously my husband and baby are top priority, but I feel I need to work with vintage fabric at least once or twice a week, even if I'm very tired. It's just something I have to do to stay sane!
These photos show the broderie anglais back of the hearts. I have also cut out lots of vintage fabric lavender heart fronts in yummy patterns and colours. I will be listing them just as soon as I get a chance - watch this space...
To see the four colourways I currently have for sale, please click
here