A new charity shop has opened in my local area. Never one to miss an opportunity to check out a new thrifting venue, I paid the shop a visit. The minute I walked through the door I saw this little beauty - a piece of vintage Hornsea Pottery ceramic lovliness.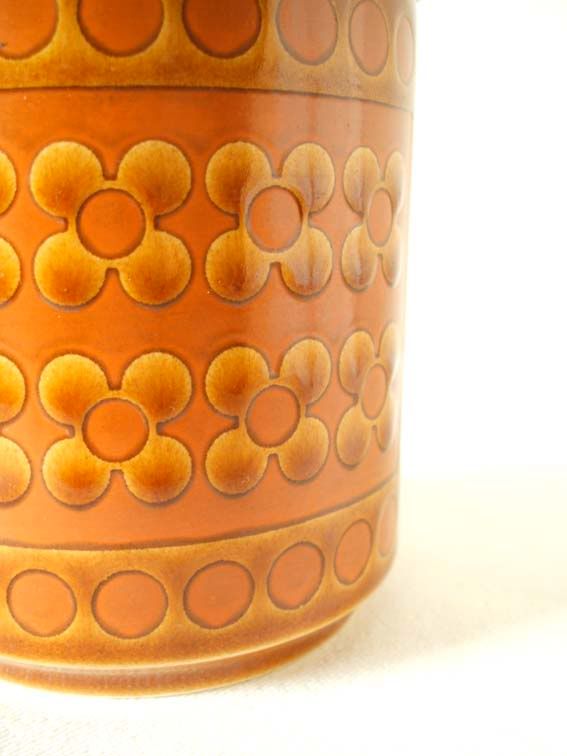 It was marked in the shop as a 'sugar pot', but a quick Google search tells me it is a 'lidded jam pot'. For all you ceramic geeks out there, here are a few facts:
"Hornsea Pottery Saffron was produced from about 1970 until 1992. It was designed by John Clappison and this popular pattern was sold in very large quantities. It has now become very difficult to obtain items of Saffron in good condition"
Every time I look at it, I fall in love with it a little bit more. I love the pattern, I think it has to be my favourite Hornsea motif. It is a quintessential vintage floral pattern, bold and simple. Less is more as they say...
I'm so glad this new charity shop opened, they have fantastic furniture for sale including an Ercol table and set of 'Refectory Style' dining chairs (which look like
this
). I have yet to convince the other half that we desperately need to buy them. He's not convinced. I guess I will have to be satisfied with my 'lidded jam pot'. For now.