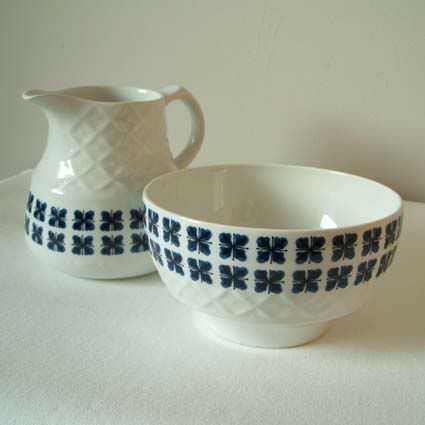 We spent a few days in Cornwall at the end of May, we had such a lovely time, I wanted to share some images of our stay. It's taken me almost a month to blog about them, but with a young baby, all blogging plans go out the window most of the time!
Whilst we were in Cornwall we visited the quaint village of
Polperro
. I spotted a sign for 'bric a brac sale' at the side of the road. Never one to turn down the opportunity to rummage through bric a brac, I took a quick look. To my surprise amongst the CDs and books was a table covered in vintage ceramics. I could've bought the lot, but I was very restrained and just bought a sugar bowl and jug made by
Alfred Meakin
.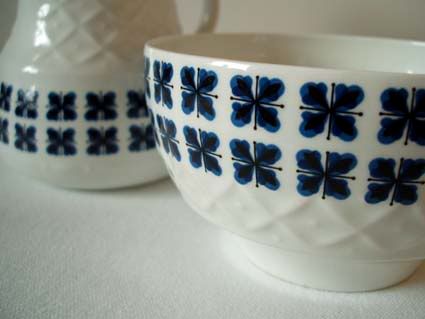 I love the simple design and lovely cobalt blue flower detail. And at £1 each, an absolute bargain.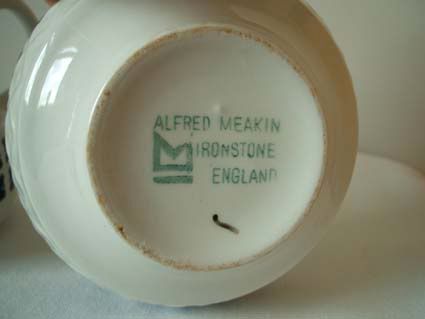 I also had my 'vintage fabric' antenna in full working order when I spotted two vintage sheets plus pillowcases at the sale.
I have already cut some peg bags out of this fabric and I may make some belts with it too. There's plenty to use and I love the fresh colours and design, it's in fantastic condition.
We also made a few other 'finds' on our holiday, but not of the vintage variety. First up was
Sams on the Beach
at Polkerris. Based just a stones throw away from
Menabilly
, the beloved home of the novelist
Daphne du Maurier
.
It is apparently one of the best places to eat seafood in that area. It was very chilled, reasonable priced and in a location to die for. We will definitely be going back again!
Next, we took a trip to the
Hidden Valley Gardens
at Treesmill, Near Par.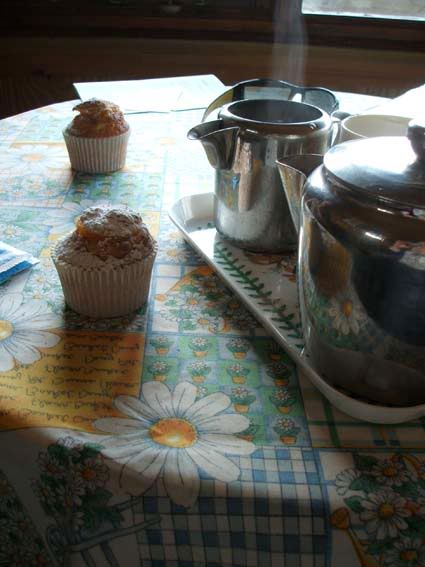 It was such a lovely, secluded place. Complete with large Summerhouse where you could make your own pot of tea and buy a homemade cake, our money went in an 'honesty box'. All proceeds go to charity as part of the
National Garden Scheme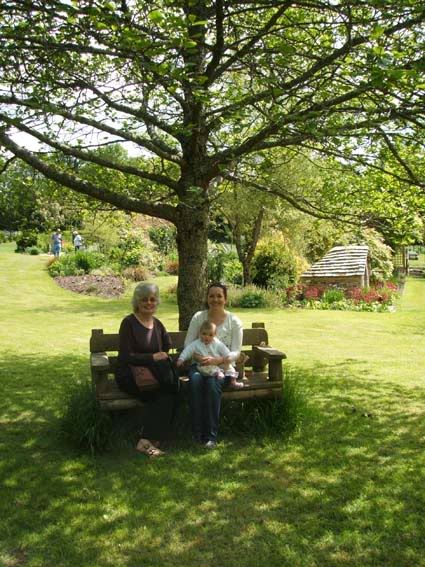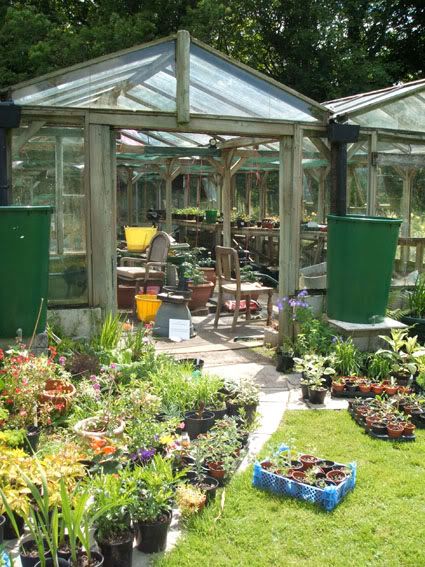 All in all, we packed quite a bit into four days, we found some stunning homegrown places to eat and visit, plus I came away with some vintage mementos which always makes me a happy traveller!