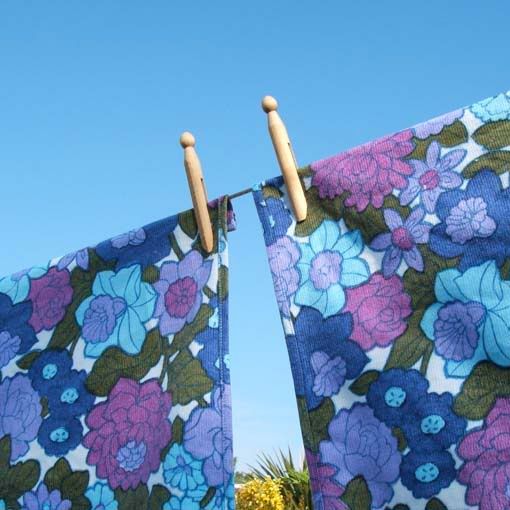 We've been experiencing some lovely weather in the UK recently. As our Summers are so unpredictable it's hard to get used to it, as before you know it the rain sets in! Because bouts of sunshine are so precious in this country I like to grab every opportunity to line-dry all my latest vintage fabric purchases.
We don't own a tumble drier, so nice weather is a godsend. We do have
indoor drying racks
which are great in the Winter and on damp days, but nothing beats a good airing on the line in the sunshine.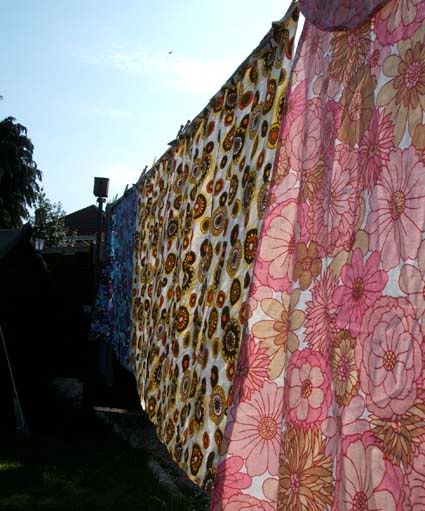 I purchased these fantastic vintage fabrics from the Chipping Sodbury Vintage fair, which I blogged about
here
. They are destined to be made into bags and
lavender rabbits
.