I thrifted this tin for £1 in a local charity shop. I fell in love with the colours and the images. It represents a snapshot of times gone by when wheeling out your latest creation on a hostess trolley was the height of sophistication.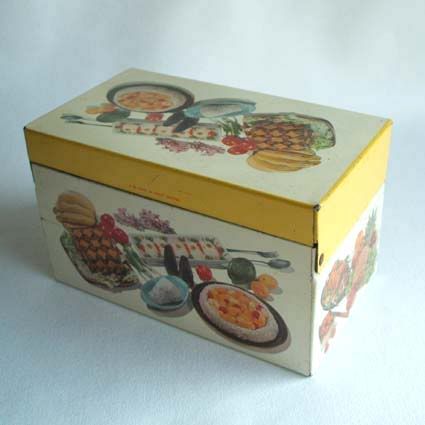 Judging by the images, it seems that you had to smother everything in aspic jelly in the 1960s or 1970s! This tin indicates that shops were starting to stock 'exotic' food such as bananas, peppers and grapes. After the rationing many people had to endure in post-war Britian, it must've been a relief to cook with some interesting ingredients again.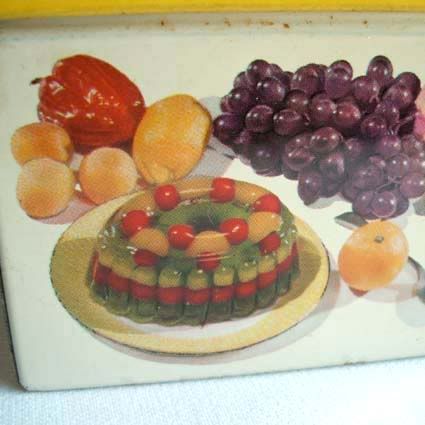 When I got home, I was slightly taken aback when I opened the lid and saw the writing inside 'Recipe for Preserving Children'.
It's ok though, not as sinister as it sounds at all. It's actually quite sweet and again highlights a time gone by when people allowed their children the freedom to play outside, get the sun on their skin and heaven forbid, get a bit dirty!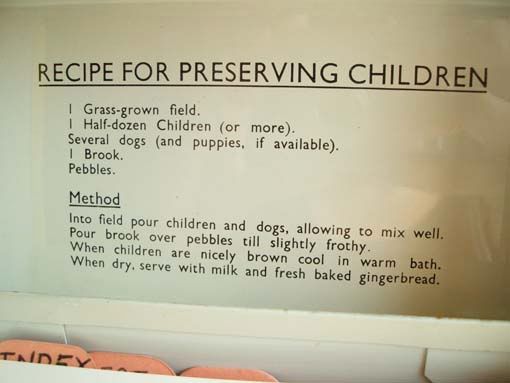 I think it's a really unique piece and I look forward to putting some of my own recipes in it.