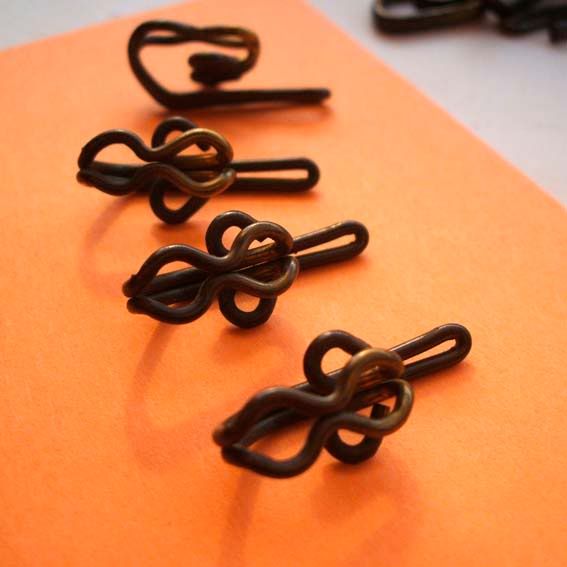 I often recycle vintage curtains, on many occasions they still have the rufflette tape and hooks attached. But I have never seen curtain hooks like this before.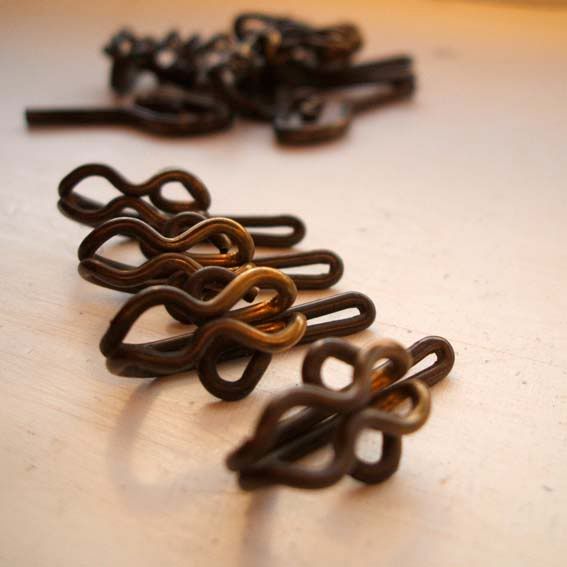 I know it's quite a prosaic find, but I love to see the way items were made in the past. These hooks are delicate, pretty objects within themselves and far more interesting than the modern plastic versions.
These hooks were produced in a time when household items were built to last, before the days when manufacturers and the general public fell in love with cheap plastics. These hooks must be 40-50 years old and they still work perfectly well, I wonder if many of the plastic hooks we buy today will last that long?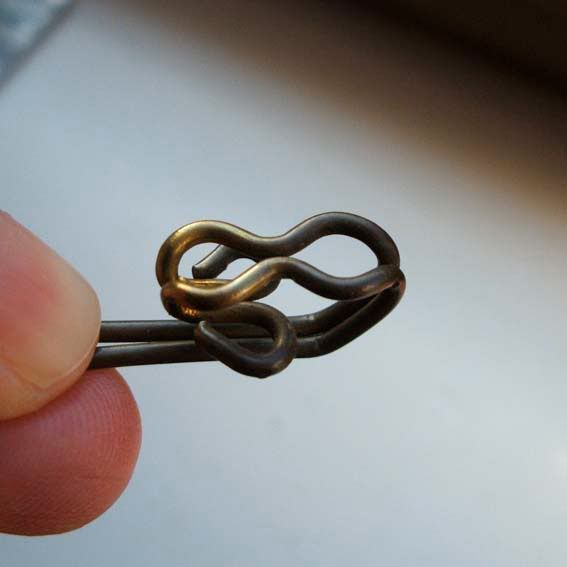 I also really like them as they look like tiny opera glasses for mice, which is proof (if proof were needed), that I need to get out more...