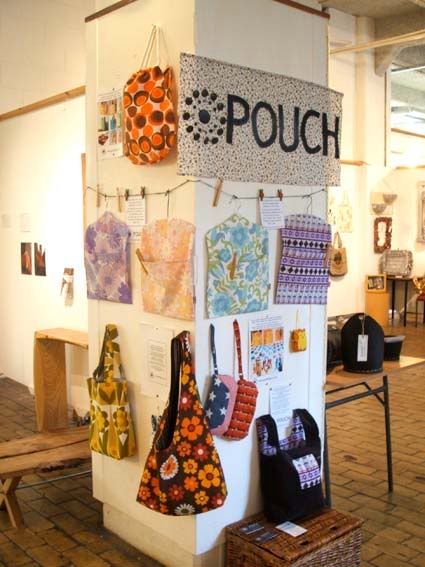 Above:
Pouch's display of vintage and recycled fabric totes, peg bags, lavender owls and clutch purses
I
blogged
a few days ago about appearing at the
Eco Design Show
I have revisited the venue and taken some pictures of a selection of the items on display at the
Eco Design Show
for you to take a look at!
There are lots of innovative ideas and designs on display, so if you live nearby, it's worth checking it out. You can also grab some lunch and visit the eco-home at the Create centre at the same time.
Junk Male made by Trash to Treasure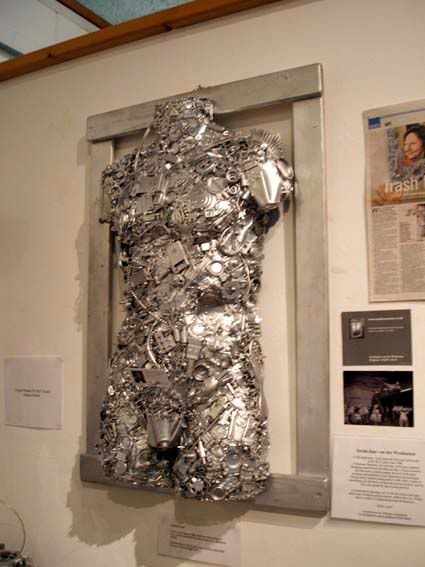 Mosaic of images featuring work by
Trash to Treasure
and
Re-collect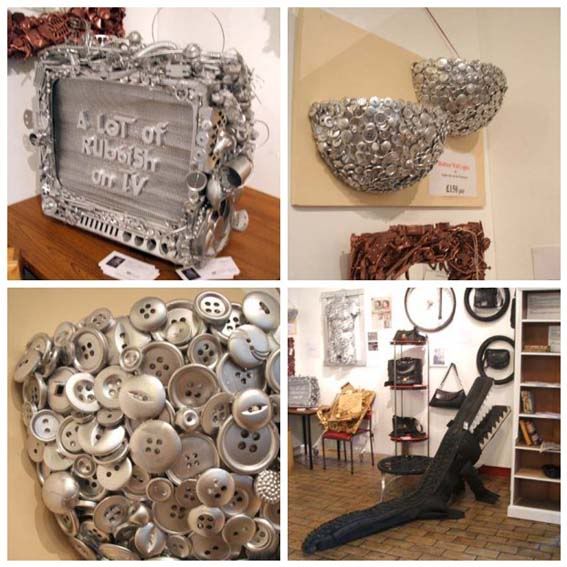 Some more shots of the Pouch display and the lovely warehouse venue in which the show is being held