Big news (for me anyway!), I got married last Friday :)
I knew when I started planning the wedding that I wanted to incorporate as many handmade and crafty elements as possible. I kept my eyes peeled for inspiration on
etsy
, crafting blogs and bridal magazines.
I will blog about the handmade aspects of my wedding over the coming days.
I wanted to start with my favourite handmade item at the wedding, my bolero jacket.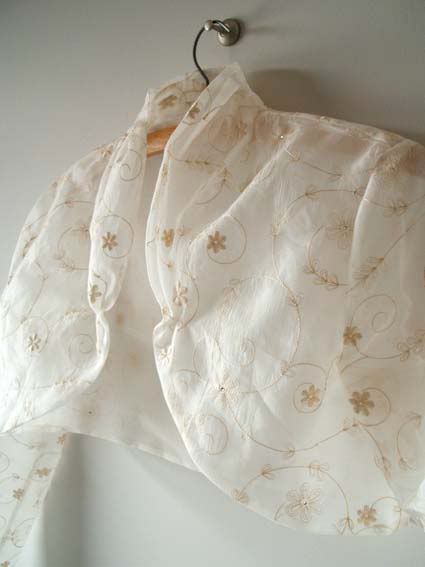 The bolero was a wedding present from my Mum and Grandmother. My Grandmother is of the generation who made many of their own clothes. Post-war Britain was a very frugal place and my Gran has never lost that attitude. In her day she was a good seamstress, making coats, dresses, shirts and blouses. Now she is 89, she is no longer able to sew like she used to. But she purchased this beautiful organza fabric from
John Lewis
to make the bolero with.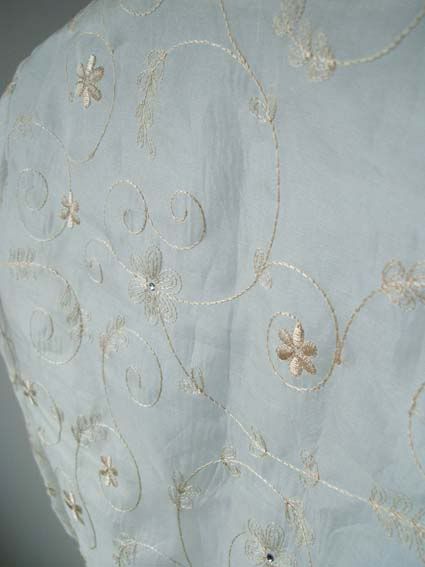 After much searching, I chose a retro 1930s style pattern from
SelmaLee
on etsy. Her online store is packed with sewing patterns, many of them vintage, it's well worth a look.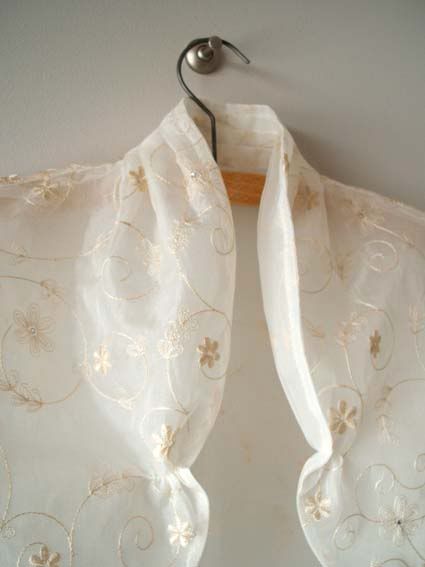 My Mum kindly offered to do the sewing, and I think she did an amazing job. My bolero drew many compliments at the wedding and matched the dress perfectly.
I know that alot of thought and care went into making my wedding bolero and it is all the more special because of that fact. I will never part with it!