I love hand sewing, I find it so therapeutic.
Plus I get to sit on the sofa with my favourite tray on my lap!
I thought I'd take a few photos to share some work in progress shots.
On the tray I have a vintage cigarette tin full to the brim with embroidery threads. The tin belonged to my late grandfather and was given to me by my Mum, who in turn was given the tin by her Mother. Some of the threads date from the 1940s!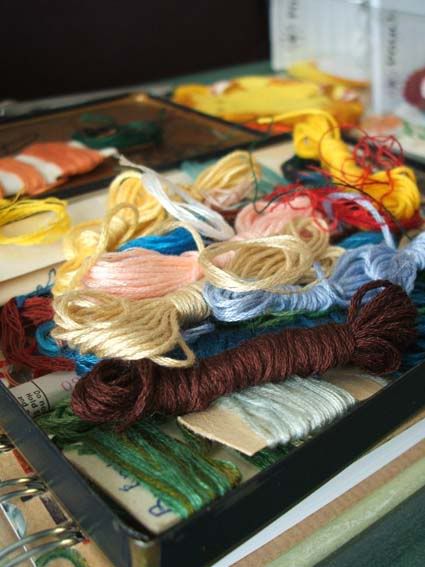 I also have a selection of plastic containers to organise my WIP pieces into some kind of order. They are the kind of containers you get fruit and vegetables in and I hate to throw them in the bin, so they are recycled on the work tray!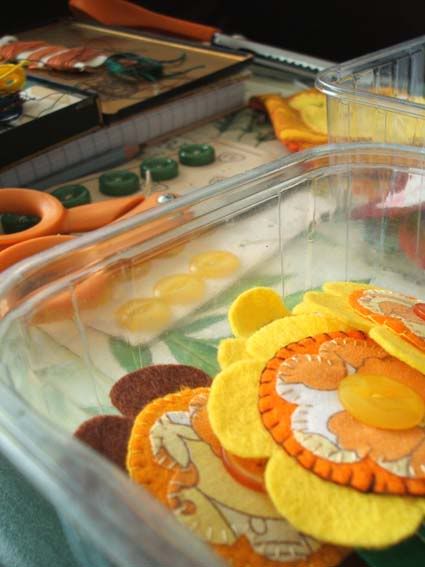 I have three pairs of
Fiskars
scissors, these are my small pair for cutting out felt. They are the perfect size for cutting out the faces of
lavender owls
and
lavender rabbits
.
I never thought I'd see the day when a padded lap-tray would make me happy, I must be getting old!