I picked up this lovely sewing cabinet a few weeks ago from a local furniture project. It was an absolute bargain at just £5! It's really well made, in great condition and perfect for storing my sewing and craft paraphernalia.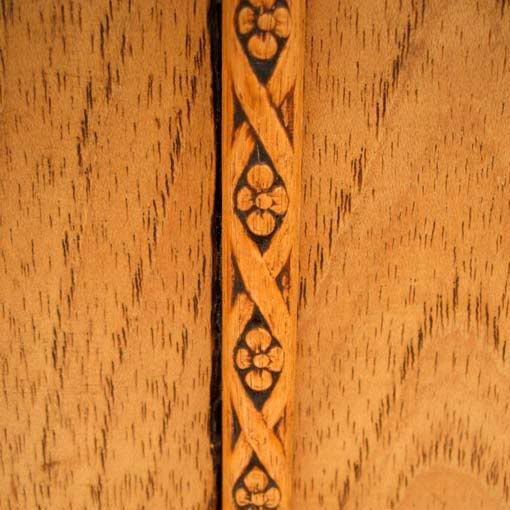 It is made from gorgeous honey coloured wood with pretty and understated floral detailing on the front.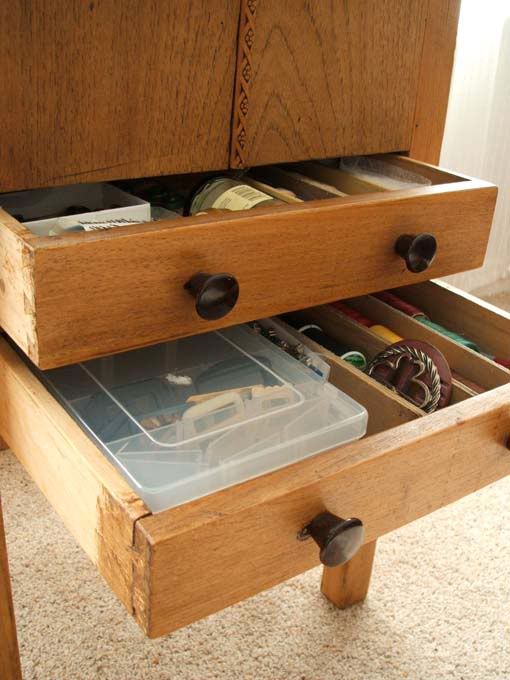 I think buying furniture from local second hand stores and furniture projects is a fantastic way to find gems such as this. I love a mooch round Ikea or other furniture stores as much as the next person, but sometimes it's good to reject buying a new item and opt for second hand instead. By supporting second hand furniture stores you reduce the need to use fresh wood, glass, metal and other materials. Consequently purchases such as this put less strain on the world's resources.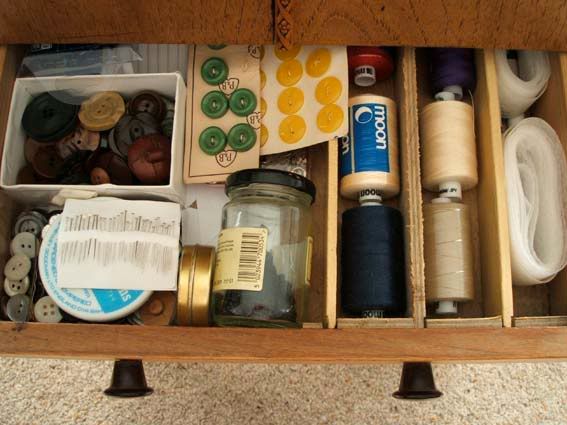 Also, sprucing up or upcycling second hand furniture can open up an exciting world of DIY projects where improvements are made on the original piece. Plus it lets you put your own stamp and identity on your home. There are lots of
'before & after'
projects featured on the
Design*Sponge blog
. Check them out for inspiration for your next recycling project!
http://www.sofaproject.org.uk
http://www.emmausbristol.org.uk