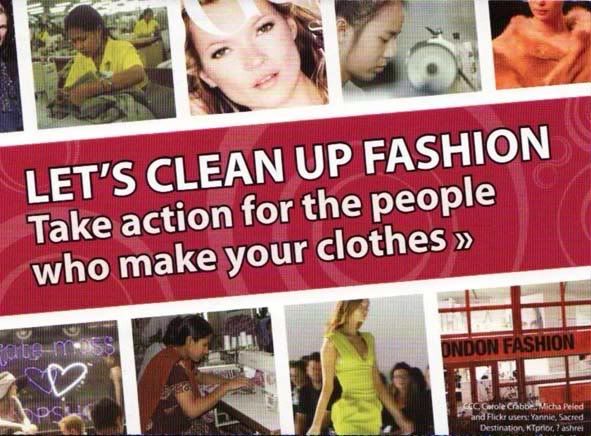 The campaign group Labour Behind the Label are lobbying large corporations in the UK to pay garment workers a living wage:
"We all know that fashion executives and supermodels live in excess on seven-figure salaries, while garment workers remain - systematically, across the world - mired in a poverty trap. This winter, LBL is calling on the fashion industry - and four companies in particular - to finally live up to its promise to pay workers a living wage."
"Even adjusting for the lower cost of living in developing countries, most earn just a half of what they need to get by. Workers producing the clothes we wear can be earning as little as 22p per hour in Mauritius, £1.13 per day in India, £16 per month in Sri Lanka, £145 per year in Bangladesh."
If you'd like to take direct action and support the LBL campaign, please visit their website for further details:
Labour Behind the Label: Take Action