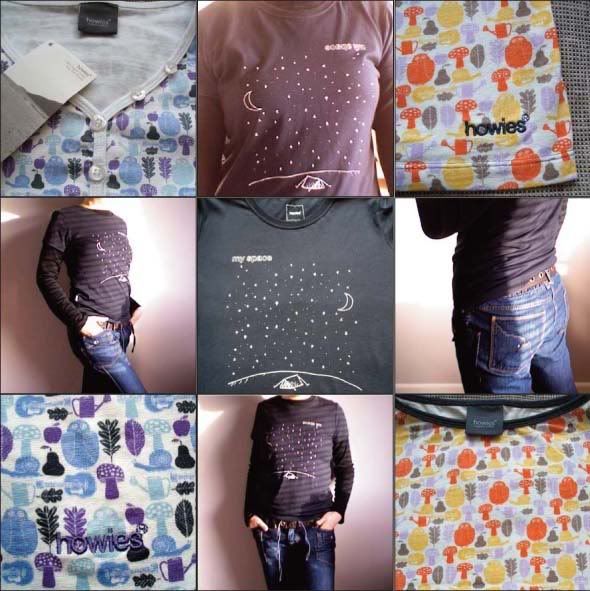 This year I have resolved to only buy clothes that are recycled, fairtrade, or organic. I will avoid all high street shops (unless they have an eco-range!). I want to spend more money on better quality clothes, instead of buying lots of mass-produced inexpensive clothes.
As Howies state on their website:
"A higher quality product will invariably last longer. It will keep on performing as it was designed to for longer before it finally needs replacing. And so over its lifespan it will have consumed less valuable resources than an inferior product that will have been replaced many times. That's why we make the best quality products that we know how. Because ultimately the best thing we can do for the environment is to make our stuff last a real long time"
My wardrobe is full to bursting and quite honestly, I could probably do with resolving to not buy ANY clothes this year. But with companies like Howies and People Tree out there, I don't think I will be able to resist for a whole year. In fact I kicked off the new year with 3 new tops from Howies, a navy blue 'my space' t-shirt, a Mo long sleeve top and Mo vest top. I love the ethos behind Howies and I like the thought of organic cotton next to my skin, after all we wear our clothes for many hours of the day. The jeans pictured are also from Howies, I bought them back in May 2007.
David Hieatt, co-founder of Howies writes that:
"Man is hardwired to consume. But in these times of limited resources, we will have to learn how to be better consumers and we will have to learn how to be better manufacturers. Going forward, we will share the responsibility for our consumption."
from: newconsumer magazine
newconsumer magazine
So, 2008 will be the year I kick the fast-fashion habit and commit to buying ethical clothes.
I already have my eye on my next Howies purchase.
I would love to buy this, but need to build up the nerve to wear it...
Do Gooder t-shirt
find out more at:
Howies
Mo long sleeve top
My Space t-shirt