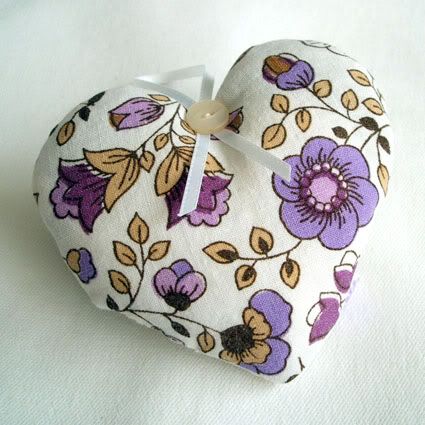 Over the past few months I have been busily making lots of vintage fabric hearts. They always prove to be very popular both online and at craft fairs. They are very versatile, either hang them in your wardrobe (lavender acts as an eco friendly moth repellent) or place on the bedside table to help you drift off to sleep.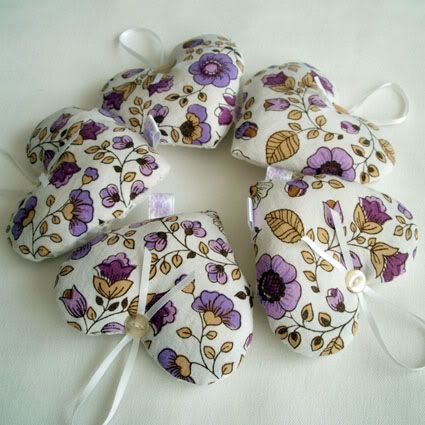 They also make lovely eco friendly wedding or anniversary gifts. If you are planning your own wedding, they make ideal keepsakes to give to your bridesmaids to thank them for their hard work and remind them of the happy day. Many people choose to have a more 'handmade' look to their wedding theme, and these hearts fit in perfectly.
Each heart is made from vintage fabric and filled with chemical free lavender. They have a satin ribbon hanging loop and feature a vintage button for added detail. The backs of the hearts are made from vintage broderie anglaise fabric.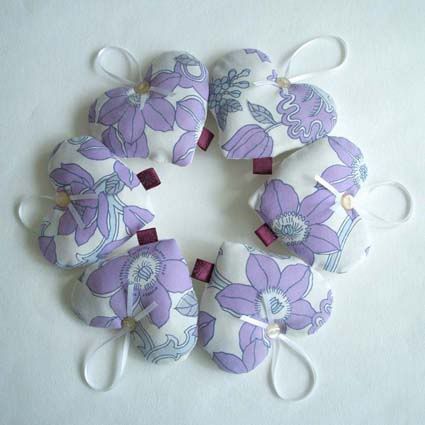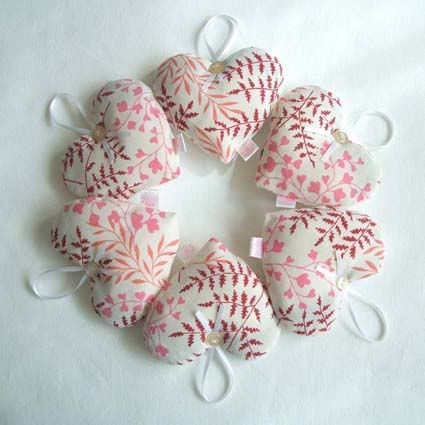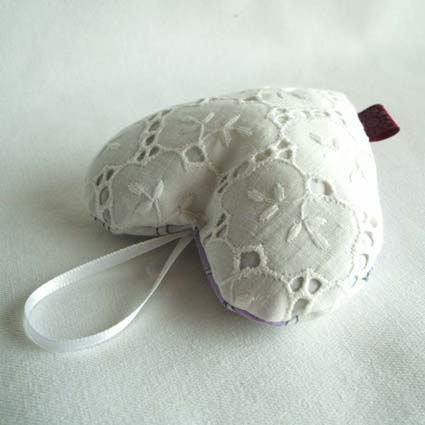 I currently have four different colourways for sale at the moment, but I have lots more planned, so keep checking back to see more. If you have a particular colour theme you are looking for, please do get in touch!
Lavender hearts on Etsy