I must admit that this isn't something I found myself! In fact my Mum found this gorgeous
Paddington
fabric in a local charity shop. She made it into curtains as a present for our baby, clever Grandma!
It dates from 1984, so it's what I would call 'new' vintage, or vintage of the future. Although 1984 is now 26 years ago, which makes me feel old. Anyway, I wanted to include it as a vintage find on my blog as I absolutely love the fabric!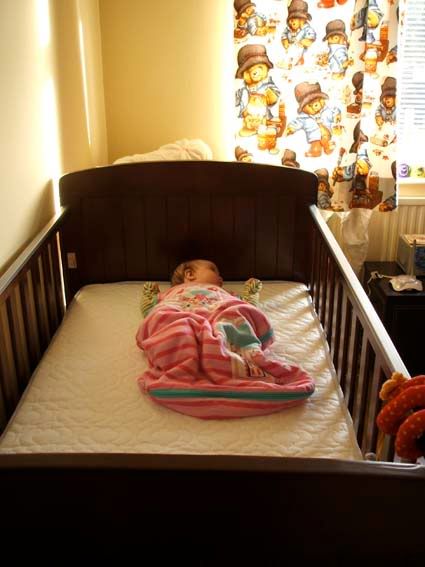 Paddington
was one of my favourite characters as a child and I'm so happy to see these curtains hanging in my own baby's nursery. She loves looking at Paddington and his messy decorating antics as the sun shines through the fabric.
I wanted to share some other nursery details, first off, this sweet hot air balloon from
Ikea
. Another present from Grandma!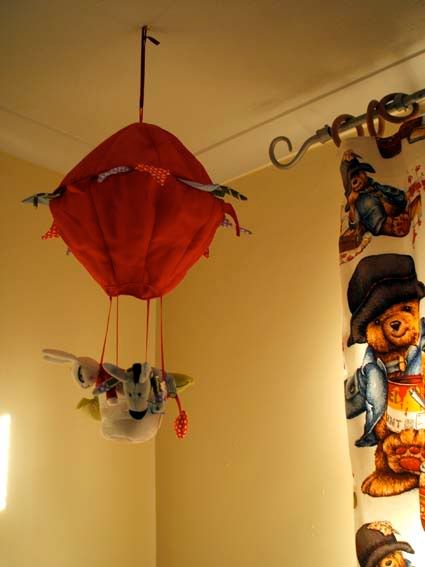 I also love these stacking cups which I thrifted for £1 from a local charity shop. They are so colourful an I'm sure they will be a firm favourite for bath time fun in the future!
Our baby also loves this cute wall decal I bought in Devon a few weeks ago.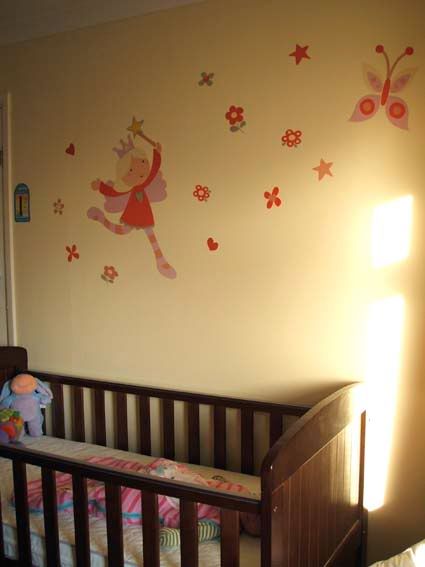 I also have my eye on some handmade goodies from
Etsy
, including
Little Butterfly TEETHING TOY
by littlesaplingtoys
My Little Button Boots
by hipknotz,
Fiona's top
by Rasmilla,
Herman The Enigmatic Bear Knitting Pattern Pdf
by dangercrafts and finally some
Pretty Girl English Bunting
by Paperfish
The nursery is shaping up to be one of the prettiest rooms in the house, I wouldn't mind sleeping in there myself!