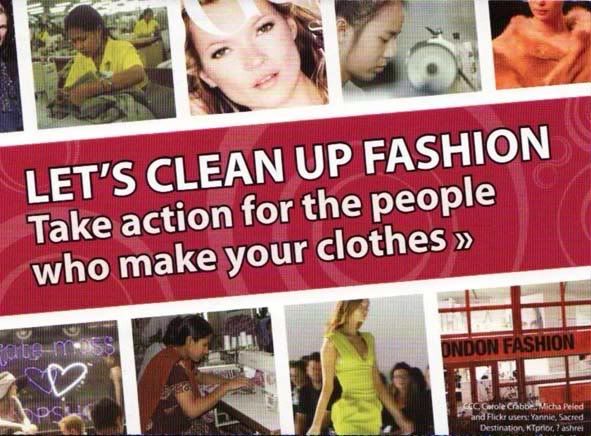 I watched the BBC Panorama investigation into Primark (a UK clothes retailer) on Monday night. It didn't make easy viewing and obviously the conditions and wages were terrible for some of the sub-contractors making clothes for Primark.
Panorama targeted Primark because they have joined the
Ethical Trading Initiative
and they have posters on the walls in their shops saying they are part of this initiative. Panorama wanted to highlight the fact that it is misleading for shoppers to think Primark are trading ethically.
But in their haste to distance themselves from controversy, Primark have decided to cancel all contracts with the companies exposed in last nights Panorama.
This only leads to more poverty as 100s of jobs could be lost.
Please support the campaign started by Labour behind the Label which asks Primark not to cut and run:
www.labourbehindthelabel.org
Labour Behind the Label and War on Want do not advocate boycotts of shops such as Primark, they ask that consumers put pressure on these companies to pay a living wage to their workers.
To find out more, please visit their websites:
Labour Behind the Label
War on Want
To watch a trailer for the BBC Panorama investigation, please visit this link:
Primark On The Rack