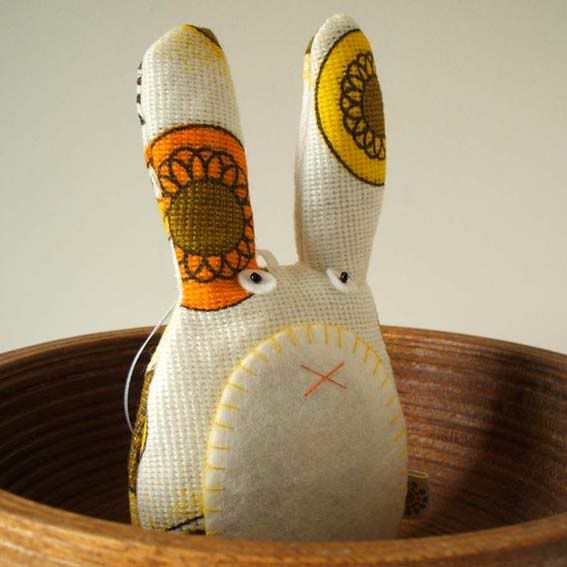 Back in July I
blogged
about the latest batch of vintage fabric rabbits I was working on.
They are now complete and I'm really pleased with the way they turned out. I love the amazing Spirograph fabric, picked up at a vintage fair in Chipping Sodbury. The Spirograph motif must be pretty popular as the rabbits have featured in a number of treasuries and made it to the
etsy
front page twice in one day!
Spirographs were incredibly popular in the 1960s, so I would date this fabric from that time. Lots of designers were fascinated with geometric patterns and spaceage motifs. I found this great explanation of the appeal of Spirographs on the
retrowow
website. If you really love geeky facts about Sprirographs, check out this
web page!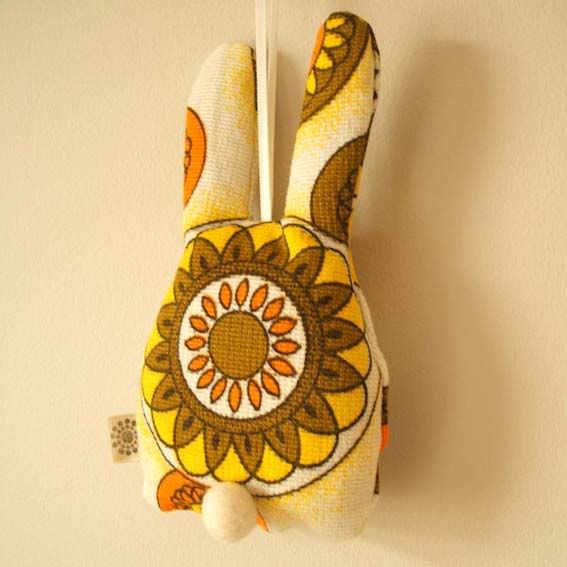 I remember having a modern version of a spirograph toy in the 1980s, but I would love an original 1960s one, like the version pictured below! I will have to keep my eyes peeled on ebay (image from the
www.seriouscraft.com
website).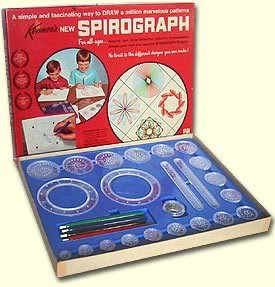 to see the full selection of vintage fabric rabbits, please visit my
Etsy store